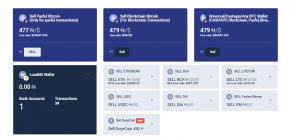 Sell Dogecoin on LoadNG is the new LoadNG feature that enables you to sell your dogecoin and get paid instantly on our fully automated system. You can sell as low as 10 $doge on LoadNG with just few steps.
STEP 1
Click on sell Dogecoin, a dedicated wallet address will be generated for you in which you can send Dogecoin to the wallet address as much times as possible. The minimum amount you can sell is 100Dogecoin. Please do not send anything lower as that will lead to a fine of 50 percent of your transaction total.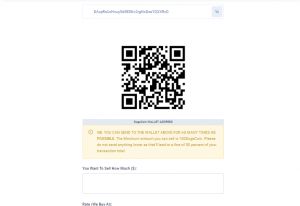 STEP 2
The amount of Dogecoin sent to your LoadNG dedicated wallet address either by scanning the barcode or by coping the code in the box reflex in your LoadNG wallet immediately, your bank account registered on LoadNG gets credited after at least 1 confirmation with respect to LoadNG rate (The withdrawal charge is on us) and it will be automatically processed at the time when bitcoin was received. You can use the calculator below the QR code to calculate your total at this time.
Don't hesitate to invite your friends to even get more LoadNG coin.
Best Regards.