Sell Bitcoin in Nigeria Instantly with the LoadNG Apps
We are as excited as yourself to bring the LoadNG experience directly to your mobile phones via the LoadNG mobile apps. You can now Sell Bitcoin in Nigeria Instantly via the LoadNG Mobile Apps.
How to Sell Paxful Bitcoin on the LoadNG Mobile App
Firstly, click on Sell Coins on the homepage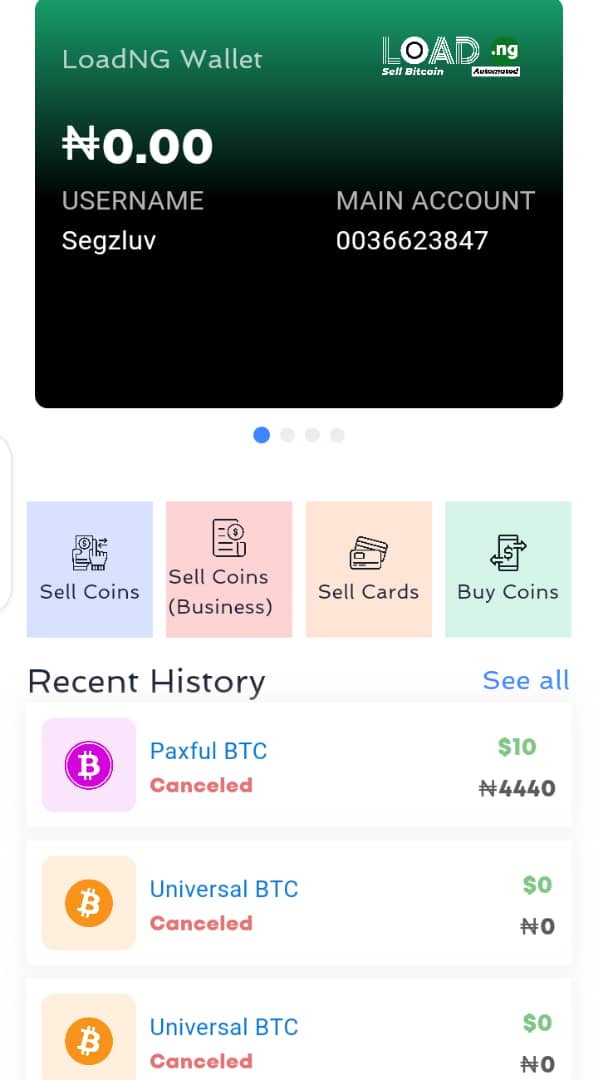 A page where you will see different types of coin you can sell on LoadNG will pop up and you will click on Sell Paxful (the present rate at the moment is written boldly under each coin you will like to sell)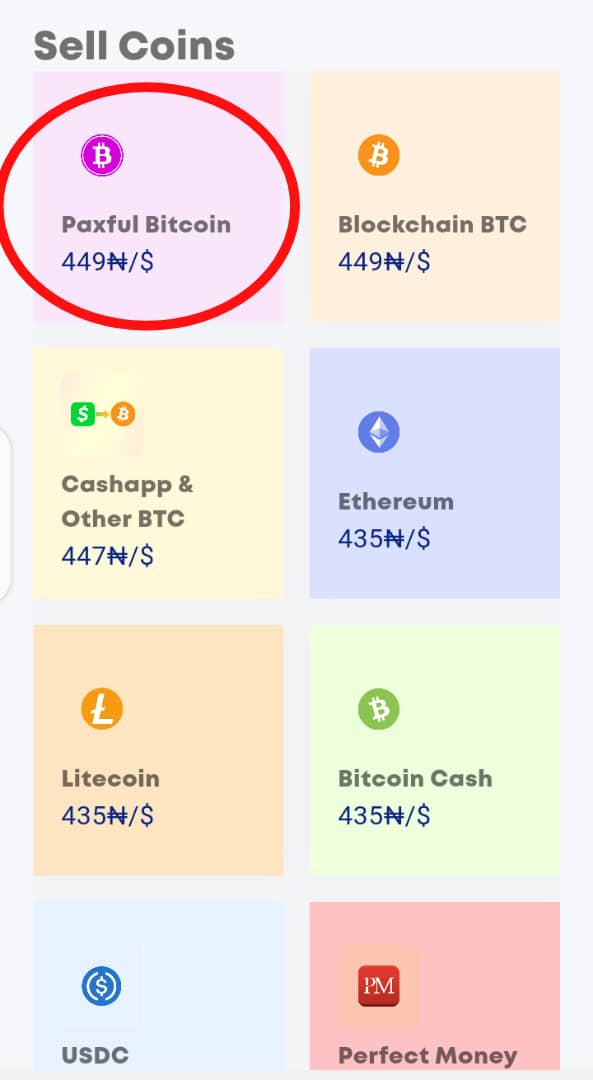 Then proceed to where you will input the USD value of paxful bitcoin you will like to sell and the account to pay to immediately after a successful transaction, then the system calculate the amount to receive in naira (present rate * amount you want to sell in USD), then click on sell now
NOTE: You must have logged in on your paxful wallet account before clicking on sell now, because the system automatically redirects you to paxful where you will have to confirm the transaction. You get a bank alert immediately with a mail and sms receipt from LoadNG.
How to Sell Blockchain, Cashapp, Binance, Luno Bitcoin etc on the LoadNG Mobile App
Selling of blockchain bitcoin or bitcoin from other wallet(cashapp, binance, local bitcoin) as the same procedure.
Let's follow simple steps on how to sell blockchain bitcoin, bitcoin from other wallets on LoadNG App
Step 1
Click on Sell Coins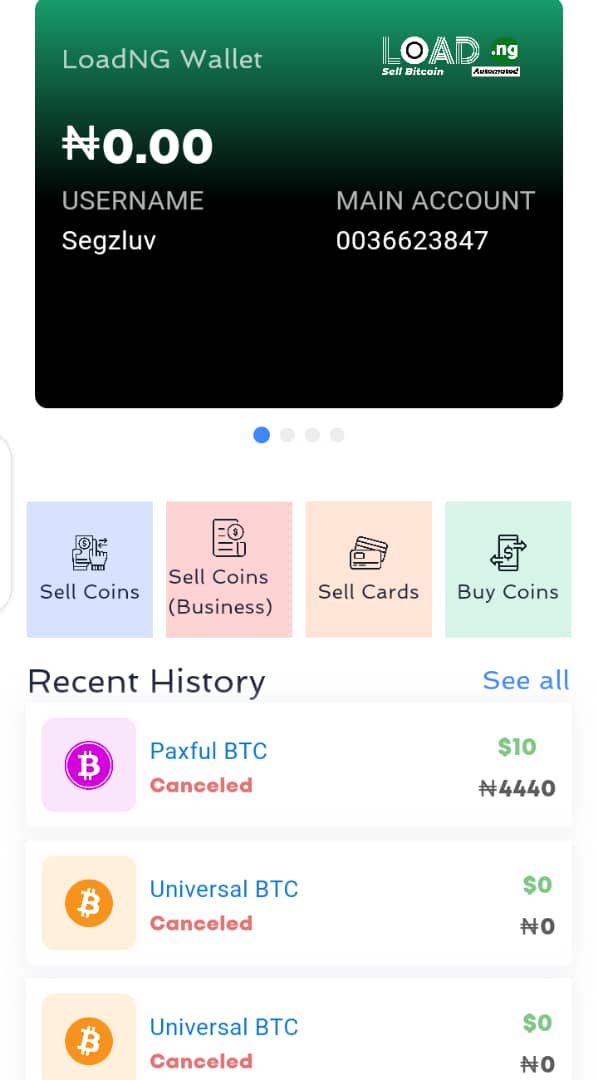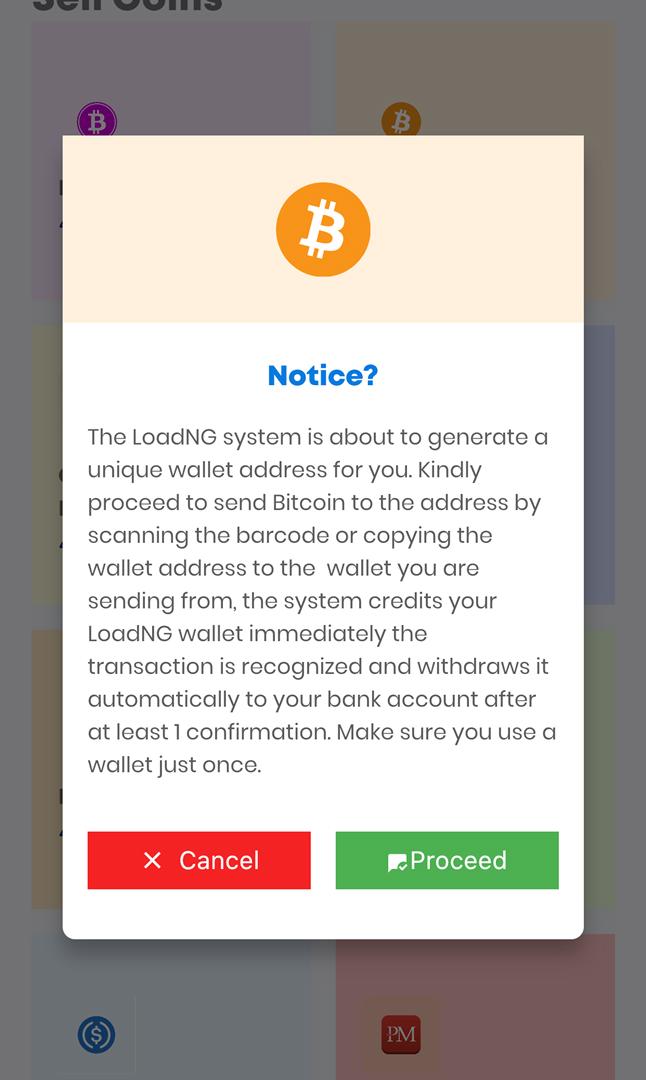 Click on any one you will like to sell on the LoadNG App
A notice pops up which explains how the system works, click on proceed to continue.
The rate and the wallet address is stated on the next page, (note that the generated address can only be used once, kindly generate another wallet address for your next transaction), proceed to send bitcoin to the address by scanning the barcode or copying the wallet address to the wallet you are sending from, the system credits your LoadNG wallet immediately the transaction is recognized and withdraws it automatically to your bank account after at least 1 confirmation. Make sure you use a wallet just once. Then click on I Have Sent
You can always go to history to monitor your incoming transactions as well as see the completed transactions. You could also hash the transaction for confirmations by clicking on the Hash button attached with each transaction. Note: the system deposits the money into your LoadNG wallet instantly and autowithdrawal is done immediately after 1 confirmation.
---
Thanks for Using LoadNG to sell bitcoin in Nigeria instantly Champ!.
Want to know more about LoadNG? Click Here
---
Android User? Sell Bitcoin Instantly on the LoadNG App

Download Our Android App Here

iPhone User? Sell Bitcoin for cash in Nigeria Instantly on the LoadNG App for iPhone Devices




Download Our iOS Apple App Here

---
We also have a very rich Knowledgebase to learn more about LoadNG Automated Systems' Services as well as events and new services. Visit the LoadNG Knowledgebase/Blog on [email protected]. You can also Watch LoadNG Videos Here.
PS: We take support very serious, for inquiries and support services, whatsapp dedicated line is +2348098956767, or call our office line on 012292020 or +2348129700472 (Office Hours Only). You could also reply to this email or write to [email protected]