It's been week of boredom and loneliness ,works on hold ,event cancelled ,stock market decreasing slowly , states are on lock down,street are dry and everywhere has not been how it suppose to be .But let's talk about some productive things that you can get done in this crazy moment and hopefully the uptick in productivity will help with inevitable anxiety
HINTS TO MAKE THE BEST OF THIS MOMENT 
i. Update your resume : Find mentors to review your resume ,get it in order for the next time you find yourself on the job hunt .Take good online courses  and develop more on your skills
ii. Learn something new : It may be on your career or on something different like cooking ,baking ,fashion e.t.c. and be more creative
iii.Volunteer Opportunities :Research on volunteer opportunity in your environment and make personal contribution .Remember,it is the best way to show the world that you care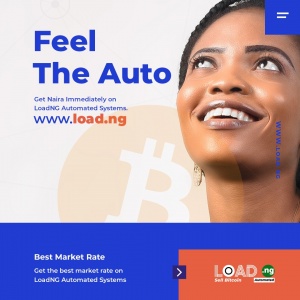 iv.Stay safe with load.ng bills : The world is becoming more advance daily . Now you can recharge your phone easily ,pay utility bills -electricity, Gotv ,Dstv ,by just signing up to www.load.ng , on this platform you get the cheapest data ,Moreover,you probably get upset when you make mistakes of pressing more than the amount you can afford but  on this platform we put a smile on your face by swapping the excess airtime to cash,all you just need is to stay at home and enjoy bonuses on every recharge on www.load.ng
v. Do you know you can also sell bitcoin for as much as 400 naira per dollar on www.load.ng .Load.ng is Nigeria's no 1 fully automated bitcoin buying system .The system automatically credits your account after selling either paxful/ blockchain/ other bitcoin on this platform.Sell bitcoin fast and get paid faster on load.ng
vi. Keep a quarantine dairy: It will be fun when you keep records of all this wonderful moment and see it in years to come .
vii. Don't forget to enjoy trendy news,gist and movies while staying safe at home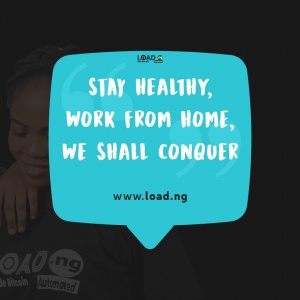 Set a goal that makes you want to jump out of bed in the morning ,don't sleep all through this crazy moment,you are never too old to set another goal or to dream a new dream .Remember to take adequate precautions and together we shall conquer this and come out healthy,industrious and vigorous.