The future of money will be defined by African markets, where cryptocurrency awareness and usage surged dramatically over the past year.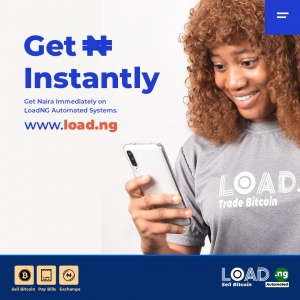 Aspiring entrepreneurs like Ghanian high school student Emmanuella see bitcoin as a tool for international trade, not just speculation. He plans to buy some as soon as he turns 18 and can apply for a local mobile money account.
"I will use it to open up a business," he said.
Ghanian exchange founder Nawaf Abd of eBitcoinics said local demand for bitcoin increased since the coronavirus crisis began, even though his physical stores in Accra and Kumasi are both closed. Through trading online, he continues to supply local buyers with bitcoin. He said his sales were up 70% in March, so much that some days he sells out of bitcoin, but declined to say how many users that entailed. His servers briefly went down in April due to overwhelming traffic on the site.
According to researcher Matt Ahlborg, Ghanian volume at peer-to-peer exchanges LocalBitcoins and Paxful increased to roughly $6.2 million over 90 days of the lockdown, up from roughly $4.2 million the previous 90-day period. Yet another Ghanian student, 18-year-old Derrick Bannerman, bought his first bitcoin during the last dip.
"I already had interest but the period seemed like the perfect moment to do something about my interest in bitcoins since we're at home doing nothing," Bannerman said from Accra. "The thing that interests me the most is its increasing value, popularity and security."
This post was culled from https://www.coindesk.com/why-binance-and-akon-are-betting-on-africa-for-crypto-adoption.