Bitcoin price has soared from $7,700 to $9,500 in 24 hours, mainly driven by three key factors that triggered the short-term rally.
The Bitcoin (BTC) price increased from $7,700 to $9,500 overnight, increasing by 23%. The three main factors that catalyzed Bitcoin's recent rally are record-high spot exchange volume, a breakout above historical resistance levels, and a noticeable rise in institutional demand.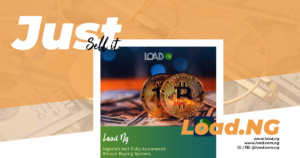 Spot exchanges drove Bitcoin to $9,500, not the futures market
In crypto, the term spot exchange refers to a platform that facilitates fiat to crypto trades. On Binance and Coinbase, for instance, users can trade Bitcoin with USD or stablecoins like Tether (USDT) without leverage.
Volumes coming from spot exchanges are not inflated by leverage or borrowed capital. Spot volumes typically demonstrate authentic retail demand and they often increase during an accumulation phase.
Unlike past rallies, the recent upsurge of Bitcoin was primarily led by spot volumes. Binance and Coinbase saw record high daily volumes.
This post was curled from https://cointelegraph.com/news/3-key-factors-why-bitcoin-price-exploded-to-94k-overnight.